About us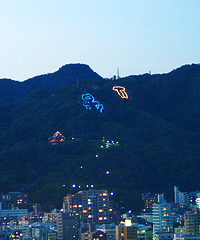 We are expert dealer of Fishing Equipment running since more than 30 years ago.
We offer you lots of Japanese fishing tackles what are made by high quality inspection level and unique idea comes from traditional Japanese fishing culture.
Also, we have our own office/factory or partner company in China, Vietnam and Pakistan and so on, where many different materials/products are available with reasonable cost.
Please feel free to contact us to ask your inquiry, we hope our business experience will bring plenty of benefit to you and enjoy the works together by mutual understanding.
FISHERMAN CORP.
NO.7-6-24, Sumiyoshimiya-machi, Higashinada-ku,
Kobe, 658-0053, JAPAN
TEL 81-78-856-3400  FAX 81-78-856-3339